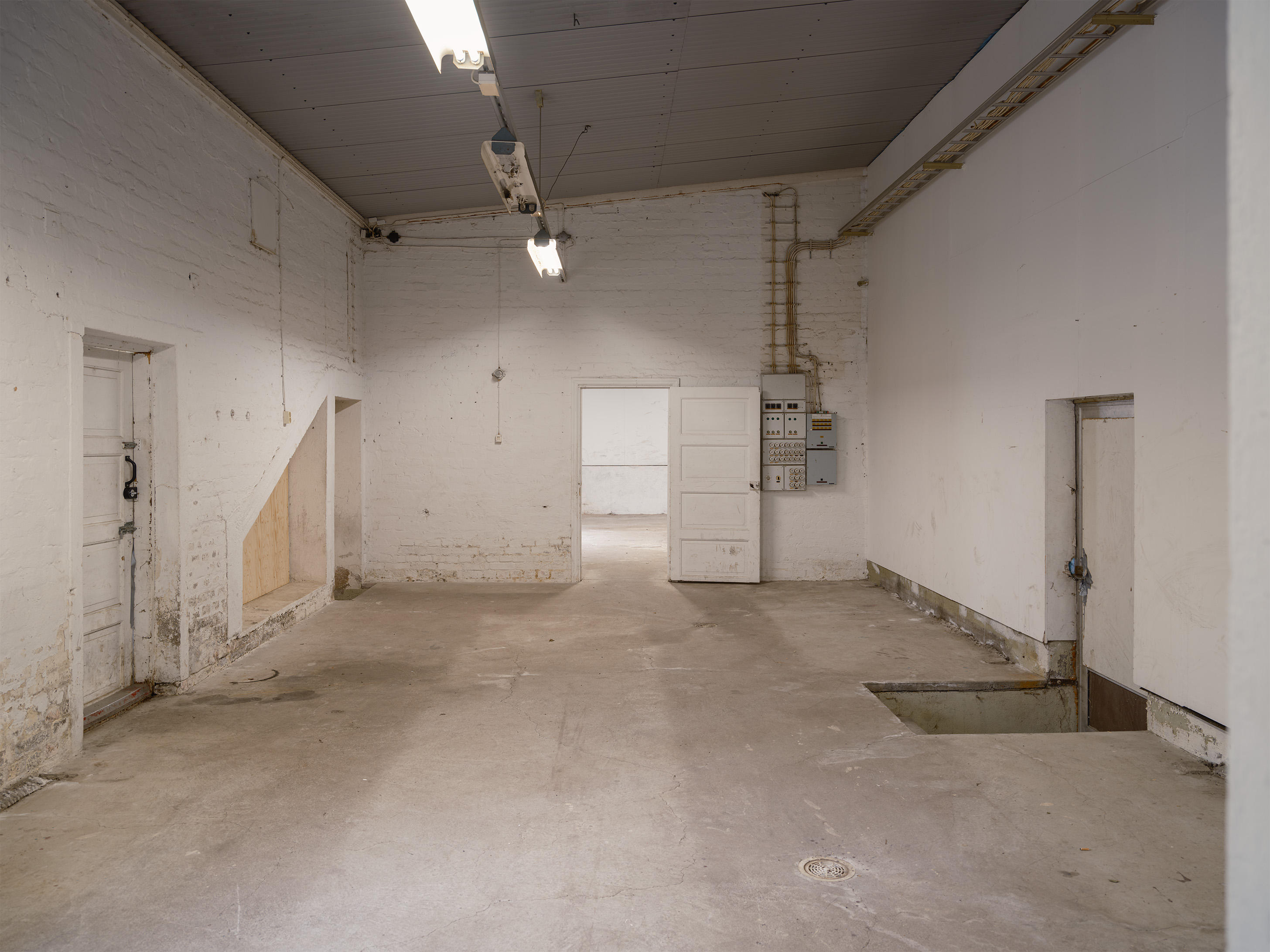 K17 - TAITEEN JA EKOLOGIAN KOETILA
Sipoon Nikkilässä sijaitseva K17 tarjoaa puitteet eri taiteenalojen ympärivuotiseen esittämiseen. Rakennuksessa on aikoinaan toiminut Nikkilän psykiatrisen sairaalan kasvihuone – 140m2 kokoiseen sisätilaan yhdistyy vanhan kasvihuoneen perustukset, jotka pyritään lähitulevaisuudessa palauttamaan ennalleen ja tuomaan osaksi K17 toimintaa.
Tilassa ei ole lämmitystä. Eri vuodenajat voi kokea näyttelytilan sisällä joka voi näkyä myös näyttelykokonaisuudessa. Haluamme tarjota alustan hankkeille, joita on vaikea tai mahdoton toteuttaa perinteisiin näyttely- ja esitystiloihin. Avaamme mahdollisuuksia materiaalisesti ja ajallisesti joustavaan työskentelyyn. Näyttelytilaan valituilla taiteilijoilla tai työryhmillä on kaksi kuukautta työskentelyaikaa, joista vähintään kolme viikkoa tilat ovat myös yleisölle avoinna. Tapahtumien kohdalla aukiolosta sovitaan erikseen. Ohjelmistovalinnat tehdään sekä kutsumenettelyn että avoimen haun kautta. Sipoon kunnalta saadun tuen ansiosta emme peri tilojen käytöstä vuokraa. Toivomme, että voimme tulevaisuudessa maksaa taiteilijapalkkion valituille projekteille.
K17:ää ylläpitää monitaiteinen työryhmä osana Sipoon Taiteilijat ry:n toimintaa.
SAAVUTETTAVUUS

K17:n tilat eivät ole esteettömät. Tarkemmat tiedot
täällä
. Saavutettavuus-tietoja olivat mukana laatimassa Jemina Lindholm, Iida Nissinen sekä Maikki Siuko.
TEKNISET TIEDOT
Mitat, pohjapiirros, kuvat, käytettävissä oleva tekniikka
täällä.

TYÖRYHMÄ
Työryhmään kuuluvat kuvataiteilija Mika Helin sekä kuvataiteilija ja muusikko Jonna Karanka.
UUTISKIRJE
Tilaa K17:n uutiskirje
tästä.
LIIKENNEYHTEYDET
K17:n pääsee sujuvasti julkisilla Helsingistä. Rautatientorilta lähtevät bussit 788 ja 785 ja Keravan juna-asemalta bussi 985, jotka ajavat Nikkilän juhlatalon pysäkille. Pysäkiltä on viiden minuutin kävelymatka taidetilaan. Kartta bussipysäkiltä ja omalla autolla saapumiselle
täällä.
K17 - SPACE FOR ART AND ECOLOGY
Located in Nikkilä, Sipoo, K17 is an adventurous new multidisciplinary art space operating all year-round. The unique building was once used as the Nikkilä Psychiatric Hospital greenhouse – the 140m2 interior combines the decaying foundations of the old greenhouse, that hopefully will be renovated in the near future.
Although there is no heating in K17, we see this as a strength and a possibility to provide a platform for projects that can be more ambitious in scope taking into consideration and perhaps responding to the restrictions of different temperatures of the seasons. We offer an openness and space to unconventional materials and flexible working conditions to work on site. The selected artists or working groups will be able to use the exhibition space for two months, within this timeframe the exhibition should be open to the public for at least three weeks. These weeks do not necessarily have to be consecutive and we encourage artists to work on site for longer periods than is usual in the traditional gallery context. Opening hours can be agreed separately for events.
The exhibitions and happenings will be selected through both invitation and open call. K17 is funded by the Sipoo Municipality so it is free for artists to use. Unfortunately we currently cannot pay an artist fee, but we hope this will change in the future.
K17 is maintained by a multidisciplinary working group in collaboration with the Sipoo Artists' Association.
ACCESSEBILITY
K17 is not barrier-free. Accessibility info compiled with Jemina Lindholm, Iida Nissinen and Maikki Siuko. More info
here.

TECHNICAL INFORMATION
Floor plan, images, tech specifications
here.
WORKING GROUP
K17 working group members are visual artist Mika Helin and visual artist and musician Jonna Karanka.
NEWSLETTER
Subscribe our newsletter
here.
PUBLIC TRANSPORT
You can reach us easily by buses 788 and 785 from Rautatientori in Helsinki or by bus 985 from the Kerava train station. Nearest bus stop is "Nikkilän juhlatalo", from where its five minutes walk to the art space. Directions from the bus stop or reaching by car
here.
Toimintaa tukee / Supported by

Sipoon Säästöpankkisäätiö